WORKSHOPS
The Gainesville Improv Festival offers unique curriculum based workshops for everyone, regardless of experience level.

The festival environment allows us the ability to have some of the best improv educators from all over the country available right here is Gainesville, FL.

Whether you are new to the art of improv and want to learn the basics or are a veteran player who is looking for a deeper understanding of long-form, we have a workshop for you.
We will be holding two rounds of workshops February 4th, 2017 at the following times:
Round 1: 11:00 AM – 1:00 PM
Round 2: 2:00 PM – 4:00 PM
The workshop will be located on the University of Florida's campus and disclosed the week of the festival.
<!—Ryan START—>
Ryan Phillips
11AM & 2PM - "Short Form: Get in, Get out, Get over it."

Learn the shortest path to a successful short form game and how to take mistakes in stride.
ABOUT THE INSTRUCTOR
Ryan started doing improv in his senior year of high school when the drama kids decided they wanted to rip off Whose Line for their friends. This led him straight to TSF which led him to Chicago in 2015. Since, he has studied at iO, CSz Chicago, CIS with Bill Arnett, and performed at comedy venues all over the city. Ryan is currently on a house team at CSz Chicago where he performs bi-weekly.
<!—Ryan STOP—> <!—law START—>
Lawrence Collerd
11AM & 2PM - "Exploring Your Show's World"

This workshop covers mapping, world-building tags, and other techniques to explore the world of the show beyond simple plot tags. We'll explore dynamic ways to expand and build on initial characters and scenes rather than re-treading familiar territory. We'll also work on navigating the thematic, physical, and verbal through-lines of the show. By the end of the workshop, players will have a set of tools to use when seeking to expand or drive a show forward.
ABOUT THE INSTRUCTOR
Lawrence Collerd has been doing improv for too long. He performs with Little Gary at CIC, where he also coaches house team Majority Rules. He plays with his Harold team, Macbeth, at iO Chicago, and coaches Harold team Cadaver. He and his wife Laurel have performed and taught at theaters throughout the country as Cherry Street, a very good show that is not insufferable at all. He is represented by BMG Talent.
<!—law STOP—> <!—Meghan Babbe START—>
Meghan Babbe
11AM & 2PM - "Getting to the heart of your scene work"

This workshop focuses on connection with your partner and getting to the truth of your scenes. We'll explore ways to expand on characters and build relationships through emotional intelligence. By the end of the workshop, players will have the unique ability to express truth and realism in their scenes going forward.
ABOUT THE INSTRUCTOR
Meghan Babbe is delighted to be a member of the CIC house team, "Horsefly". Aside from performing at CIC, Meghan performs at The Playground with "Squall", at iO Theater with "Smokin' Hot Dad", and at various venues around town with the Upstairs Gallery house team, "Cross Pollination". She performed with the Second City aboard the NCL Breakaway. She writes and performs original shows with her best friends as "JOAN". Her writing has been published in Paper Machete and Reductress.
<!—Meghan Babbe STOP—> <!—Tim START—>
Tim Lyons
11AM & 2PM - "Games, Pattern Recognition, & Honesty w/ Tim Lyons"

This workshop aims to help you and your group identify and realize the patterns and games in your shows. We'll focus on small group sets with attention to individual and world detail. We'll also dive into getting honest on stage and the difference between saying it and believing it.
ABOUT THE INSTRUCTOR
Tim Lyons performs all over Chicago. He performs with Little Gary at CiC Theater and is currently performing with Harold team Macbeth at iO Chicago, as well as, The Scene. He's put everything in his life on hold in order to be a better improviser which includes a wife, kids, and a real career. He is represented by Grossman and Jack Talent. Twitter: @TimLyons
<!—Tim STOP—> <!—jeff START—>
Jeff Quintana
11AM & 2PM - "Jumpstarting Your Sick Scene!"

There are many times we end up in "That" Scene that is just bad. We are not sure what to do and it just keeps getting worse. We blame our partner, the suggestion, the audience and anyone/anything else we can. All we want is for someone to edit and get us out of there. Don't give into despair! Every scene can come back from the brink if we know what to do. This workshop will put you into those tough scenarios and then help you jump start your scenes no matter how far they have fallen!
ABOUT THE INSTRUCTOR
Jeff Quintana has been performing comedy since 2003. He has trained at several comedy institutions including iO Chicago, The Annoyance Theatre, Second City, Upright Citizens Brigade Theater, The Peoples Improv Theater, The Magnet Theater, The Groundlings, Theatre Momentum, One Group Mind, Artistic New Directions, The Playground Theater, Comedy Sportz Chicago, and more. IN 2015 he moved back to Miami to open Villain Theater. He is the Artistic Director and Training Center director at Villain. One day he hopes to become a Jedi Master so that when he dies his body will disappear and leave his clothes on the floor for someone else to pick up.
<!—jeff STOP—> <!—Rich START—>
Rich Camillucci
11AM - "Podcast Creation Generation"

Have an idea for a podcast you've been batting for some time now? Have no ideas but know you need strangers to hear your voice weekly? Podcast Creation Generation will help you cultivate ideas for a show, help refine the best way to pitch it, and culminate in a live recording of your podcast. After the workshop, you will be sent the audio of your show to launch yourself to PODCAST STARDOM.
2PM - "Podcasting ABCs to DIY"

Everybody's had a podcast. Had. What starts out as a simple idea for you and a few friends can shortly reveal itself to be a tedious weekly commitment due to lack of knowledge upfront. Podcasting ABCs to DIY will prepare you for everything else in podcasting that's not on mic. Behind the scenes topics to be covered include web hosting, podcast artwork, editing and more!
ABOUT THE INSTRUCTOR
Rich Camillucci is a University of Florida alum and Chicago podcaster & improviser (like half the city). He is also the Co-Founder & CEO of Arcade Audio, Co-host of Podswoggle, Picked Up & The Blank Slate and Producer of PodSlam: Podcast Marathon Benefitting Connor's Cure.
<!—rich STOP—> <!—Pad START—>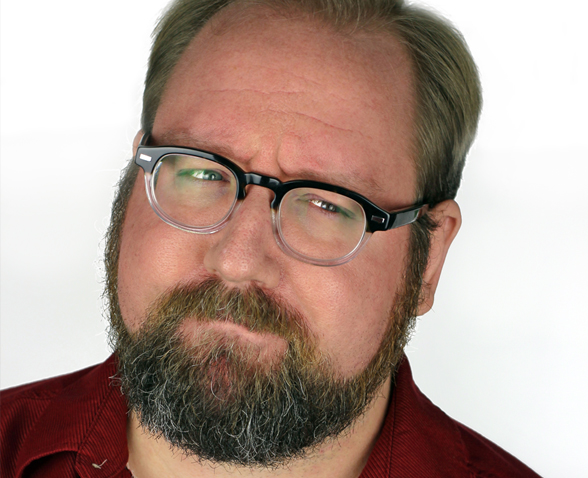 Padraic Connelly
11AM - "Know What You're Building Before You Buy Your Tools, or "What's in a Form?"

When groups get together to build a new form, they usually get bogged down in the minutiae: "Should we do monologues? Tag-outs? How many scenes before we reset? Are we doing characters or playing ourselves?" This workshop refocuses the conversation, aiming to get us thinking about what we want to accomplish in our shows and how to use our tool-belt to pull it off.
2PM - "Copycat"

Building a sense of group mind and connection with a partner is something that takes months or years of rehearsal, practice, and bonding. Or you can just cheat and do great scenes the first time you meet a new performer. Whether looking for a path to great auditions or a stronger sense of connection in shows, this workshop will explore matching energies and goals with your scene partners to start doing bold, entertaining work on day one.
ABOUT THE INSTRUCTOR
Padraic Connelly joined the ComedySportz Chicago ensemble in 2012. He is an original cast member of the long-running hit comedy show Whirled News Tonight, playing since 2003 at the IO Theater and theaters from New York City to Ruston, LA. He has toured the country with Mission: IMPROVable, sang and danced in Royal Caribbean's production of Hairspray on the Oasis of the Seas, and can currently be seen with Whirled News Tonight and Baby Wants Candy: The Improvised Musical. He also teaches at the iO Theater and the CSz School of Professional Improvisation.
<!—Pad STOP—>